Happy 24th birthday to my beautiful daughter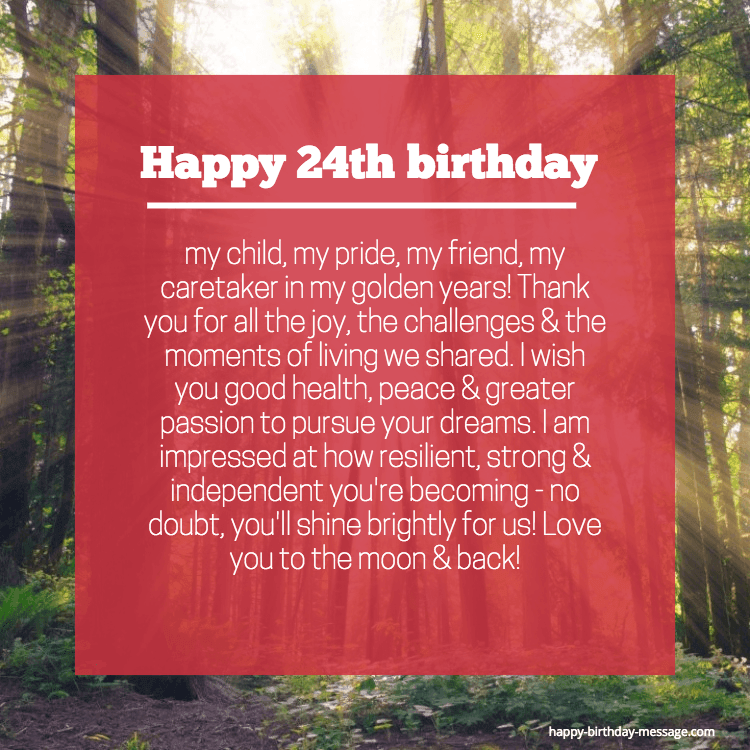 Happy 24th birthday my child, my pride, my friend, my caretaker in my golden years! Thank you for all the joy, the challenges & the moments of living we shared.
I wish you good health, peace & greater passion to pursue your dreams. I am impressed at how resilient, strong & independent you're becoming – no doubt, you'll shine brightly for us!
Love you to the moon & back!