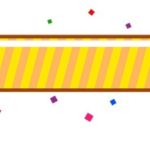 Today I would like to wish happy birthday to the most beautiful daughter in the all wide world.
Yes, this is your special day and now you have grown.
I want to wish you that you will keep doing the things you love the most, the things that are making you happy.
I hope that you will always stay truthful to your heart, and that you will keep making me laugh every single day of my life. 🙂
That's it little daughter, this is my birthday message to you for this year.
Just always remember that I love you.